Raid/PvE Empress Arcanist

: Arcanist Build Guide

By: brother chris | Updated: March 8th, 2023
Skills
Required Skill Points: 376


5
Nimble Movement

5
Dark Destiny

Bleed

7
Gems & Rune

5
Nimble Movement

5
Card Draw

5
Accelerate Concentration

Galewind

7
Gems & Rune


Weakness Exposure

5
Weak Point Attack

5
Safety Device

Galewind

7
Gems & Rune

5
Quick Prep

Ruthless Shot

Quick Pace

Galewind

7
Gems & Rune


5
Vital Point Hit

5
Enhanced Strike

5
Weak Point Detection

Protection

7

7
Gems & Rune


5
Swift Preparation

5
Card Enhancement

Protection

7

7
Gems & Rune


Weakness Exposure

Concentrated Card

5
Exposed Darkness

Rage

7
Gems & Rune


5
Vital Point Hit
5
Perfect Secret

5
Secret Chance

Protection

7

7
Gems & Rune
Awakening

Deathbound
Engravings
Engraving Points: 75





Card Sets
Azena and Inanna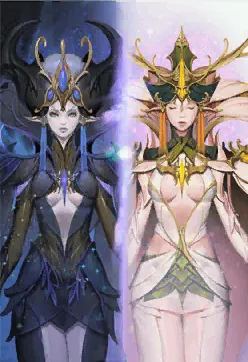 Light of Salvation
Balthorr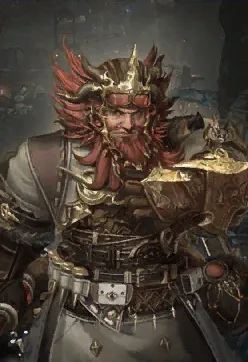 Light of Salvation
Nineveh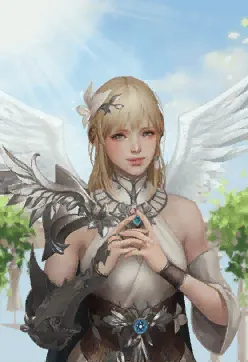 Light of Salvation
Shandi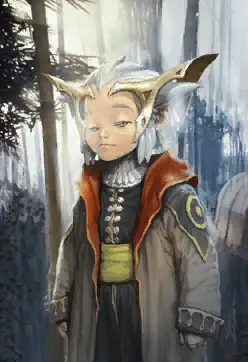 Light of Salvation
Thirain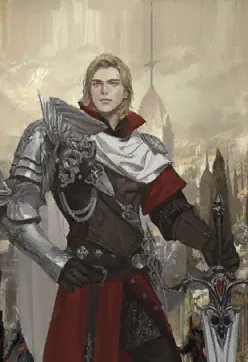 Light of Salvation
Wei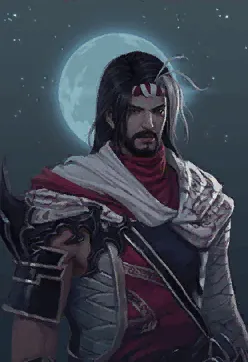 Light of Salvation
Light of Salvation
Collect 6 Cards (Awakening 18): Holy Damage +7.00%
Build Details & Information
Hello! I am
Brother Chris
and I have been playing Lost Ark since its western release in February 2022. This is meant to be an introductory guide to quickly get you up to speed for a raid/pve Empress Arcanist so you can run around throwing cards at people like gambit with a dueldisk on your wrist.
Class Introduction
---

Empress's Grace
Arcanist is a very fast paced, melee ranged, builder spender playstyle. You primarily play by stacking up 4 "Ruin" stacks which you then detonate with your spender skills. It also features a deck chock full of a ton of different cards that all have different effects that you can "draw" upon using skills and building your meter. If you want a class that is a bit more involved then Arcanist may be for you.
Pros

Strong burst capabilities
Fast movement

Cons

Micromanagement heavy with deck
Many moving parts can be hard to manage initially
Rotation
---

Empress's Grace
has a very sort of basic rule of build 4 ruin stacks, use your damage amp skill, use your ruin spender. This is a very oversimplified way of looking at Arcanist which this guide aims to be.

Call of Destiny
and

Return
are your two damage amping abilities with

Dark Destiny
and

Exposed Darkness
respectively.
A basic rotation for Arcanist would look something like this
Scratch Dealer
Quadra Accelerate
Return
Celestial Rain
Spiral Edge
Spiral Edge
Secret Garden
Call of Destiny
Scratch Dealer
Four of a Kind

Four of a Kind
is your lowest damage ruin skill and one of your best card generating skills - feel free to use at 2/3 ruin stacks if it means staying in boundless MP which is what you ideally want to be in as much as possible playing this setup. You'll learn when and where to weave in cards you draw to combo with your rotation, generally speaking you don't want to hold cards for too long and the most basic card usages is stuff like cull+judgement = big burst, cull/twisted fate before using your

Celestial Rain
and

Secret Garden
combo.
Card Deck
---
Arcanist has their identity skill giving them access to a card deck which has a variety of differing cards with differing uses. I am going to try to simplify this as much as I possibly can as you will learn more specifics as you go and play the class more indepth. This is meant to be a basic starter to get you going.
That being said, the image I have made highlights what I consider to be "dump instantly" cards when you're first learning arcanist. I also highlight the next cards you want to try and incorporate into your gameplay as they're important to your overall damage but not make or break the class.
Green
= you should focus on learning these and when to use these properly first - these typically contribute the biggest potential damage to your skills
Yellow
= you should focus on these once you're comfortable with all the green cards and their uses as these cards are a bit more niche but still have a good impact on your output
Red
= you can use these as soon as you draw them and don't need to think twice.
It is important to note that Wheel of fortune can reset the cooldown on your awakening, so you can do some burst awakening resets if you so desire. The other preferred use for Wheel is on

Celestial Rain
as it's your hardest hitting ruin skill.
Cull and Twisted fate are two cards that essentially do the same thing and that is MORE DAMAGE so they're applied in identical ways - that being you want to save them for right before you're going to do a

Celestial Rain
and

Secret Garden
combo OR you can pair it with something like a judgment card for a big stream of burst
Judgment lets you use your ruin skills as if they had maximum stacks regardless of if the boss does or not, which allows you to shoot out enormous amounts of damage in a very short time, especially when combined with other cards like Cull or Twisted fate
Clown will draw whatever card you last used, so it can be useful for anything but its good to note what card you last used so you can note if you should use your clown card now or hold it for another draw to see if you get something better to copy.
Royal draws 2 new cards. That's it. Optimal usage is to use it when you only have this in your hand as, again, you want it to draw 2 cards rather than just 1.
Star is a bit more advanced to use but still good to understand where you should be using it - you want to try to hold it until you're naturally in magick addiction as this will take you out of boundless mp very quickly
Joy can mostly be used as you draw it until you're very familiar with the class and can use it more optimally such as after using

Celestial Rain
or

Secret Garden
to reduce their cooldowns by a bit. Overall not super important starting out but definitely something to learn and optimize on down the road.
Engravings
---
There are a few different meta setups for

Empress's Grace
, this is one of the common ones that most people use
Engraving priority would be something like

Empress's Grace
>

Barricade
>

Adrenaline
>

Grudge
>

Hit Master
Stats
---
For this setup we're running primarily spec with secondary being crit.
Specialization
: 1600
Crit
: 550
This is with relic accessories and a bracelet and all potions unlocked from horizontal content.
Relic Set
---
For this

Empress's Grace
setup we use Nightmare set as it provides us with massive amounts of cooldown reduction when in boundless mp which fuels the card machine gun.
Tripods
---
It is important to note that damage tripods are very very important on Arcanist, more so than some other classes as you gain a LOT of your damage from tripod levels. Focus on your ruin skill tripods and damage buffing tripods ASAP.
Skills
---
The main skill swap is quadra accelerate] for [[backflush. If you dislike
Quadra Accelerate
feel free to try backflush.
Runes
---
Protection runes are mandatory to proc barricade bonus on your damage - otherwise

Call of Destiny
and

Return
and complete flex spots and you can slot whatever you need in either of those skills very easily.
Card Sets
---
As always with most damage dealing classes,

Empress's Grace
can utilize
Lostwind Cliff
very well as a temporary gate to the promised land of
Light of Salvation
at 18 or more awakening which is the ultimate goal.
Discussion
Quick Comment
You need to log in before commenting.
[-] Collapse All Comments
Sort Comments By