Raid/PvE Mayhem Berserker

: Berserker Build Guide

By: brother chris | Updated: February 23rd, 2023
Skills
Required Skill Points: 376


5
Gravitational Blow

5
Weak Point Detection

5
Kill Confirm

Galewind

7

7
Gems & Rune


Excellent Mobility

Chain Charge

Quick Recharge
Gems & Rune

5
Quick Prep

5
Weak Point Detection

5
Driving Hit

Overwhelm

7

7
Gems & Rune

Leap
5
Deadly Blow

5
Earth Flip

Galewind

7

7
Gems & Rune


5
Vital Point Hit

5
Swift Attack Prep

5
Quick Prep

Rage
Gems & Rune

5
Wave

5
Limit Break

5
Earth Flip

Galewind

7

7
Gems & Rune


Damage Amplification

5
Vital Point Hit
5
Red Wave

Bleed

7

7
Gems & Rune


5
Quick Prep

5
Weak Point Detection

5
Flame Storm

Galewind

7

7
Gems & Rune
Awakening

Berserk Fury
Engravings
Engraving Points: 75






Card Sets
Azena and Inanna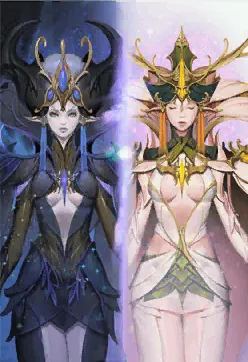 Light of Salvation
Balthorr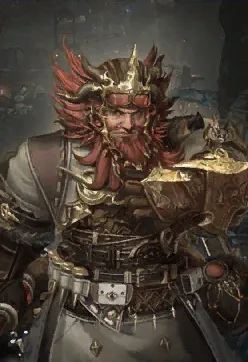 Light of Salvation
Shandi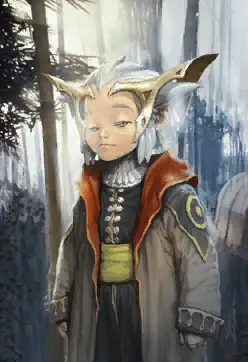 Light of Salvation
Nineveh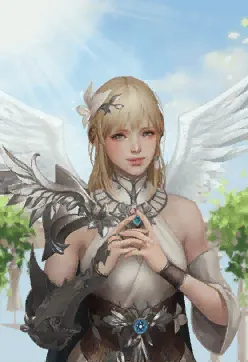 Light of Salvation
Thirain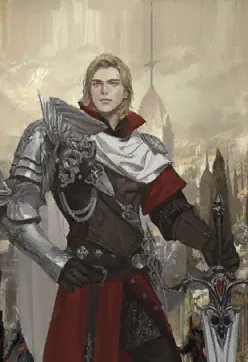 Light of Salvation
Wei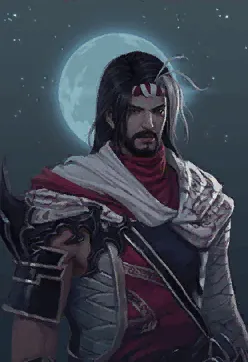 Light of Salvation
Light of Salvation
Collect 6 Cards (Awakening 18): Holy Damage +7.00%
Build Details & Information
Hello! I am
Brother Chris
and I have been playing Lost Ark since its western release in February 2022. This is meant to be an introductory guide to quickly get you up to speed for a raid/pve Mayhem Berserker so you can spend less time reading and more time smashing heads.
Class Introduction
---
Mayhem Berserker is a very unique class in Lost Ark, sacrificing it's maximum HP for permanent attack speed, move speed, and damage bonus. This makes Mayhem a very high-risk, high-reward class to play as along with it's lowered defensive potential it has long animations that lock you in place and two hold/charge skills. Despite this it feels very smooth and satisfying to play, who doesn't want to smash faces.
Pros

Strong early game, Strong late game
Fast movement
Straightforward to play

Cons

Many animation locks
Low defense, squishy
Rotation
---
Mayhem has a very priority based rotation,

Red Dust
is your main damage amplifier and it is also your party synergy and it shares an identical cooldown to

Finish Strike
so naturally you will always be pairing the two.

Chain Sword
is your counter but you usually end up using it for the crit rate buff for your skills that come off CD before

Red Dust
.
An optimal start of fight rotation would look something like this.
Chain Sword
Berserk Fury
Red Dust
Finish Strike
Strike Wave
Sword Storm
Tempest Slash
Chain Sword
Hell Blade
After this it becomes much more priority based, don't hold

Red Dust
for too long and
always
pair it with at least

Finish Strike
. Before using any of your skills make sure you're either buffed by

Red Dust
or

Chain Sword
.
Engravings
---
My Mayhem Berserker runs the engravings I have listed here, level 1

Mayhem
and level 2

Cursed Doll
. This is a cheaper alternative to level 3

Mayhem
while still being competitive damage wise, if not identical performance. You are free to go

Mayhem
3 and drop

Cursed Doll
if you prefer.
Engraving priority would be something like

Mayhem
>

Master's Tenacity
>

Grudge
>

Keen Blunt Weapon
>

Raid Captain
>

Cursed Doll
.
Stats
---
Stats are pretty simple and straight forward, you want crit primarily and a bit of swiftness. There's flexibility in how much swiftness you want to go and it's personal preference. Some people go 70/30 crit/swift, some people go 80/20, some people even go 50/50 though I personally wouldn't suggest it.
Crit
: 1300
Swiftness
: 850
Is what I have on my

Mayhem
berserker, this is with relic accessories and a bracelet and all potions unlocked from horizontal content.
Relic Set
---
For

Mayhem
berserker you really don't have too many choices other than the Nightmare relic set as it fixes our severe mana issues and gives us more damage.
Tripods
---
There are a couple optional tripods that you may switch to for easier quality of life as a berserker. Namely

Finish Strike
on tripod line 1 you can switch

Enhanced Strike
with

Tenacity
. The main benefit of this is gaining super armor on

Finish Strike
though you lose some upfront damage, but if you get interrupted during

Finish Strike
it ends up being 0 damage anyways so it's a preference thing.
Skills
---
There aren't any skills you can really change in the

Mayhem
build, however you can reallocate skill points slightly differently. I take level 7

Shoulder Charge
because I enjoy the added mobility from

Chain Charge
. If you do not need this you are able to drop

Shoulder Charge
to level 4 and put the extra points into
Tempest Slash
if you so desire.
Runes
---
As far as rune options, you can move the
galewind
runes around the skills as you desire, your most flexible slot is going to be on
Tempest Slash
and

Red Dust
. Slotting in
purify
can help for some content and should be considered as you might need it.
Card Sets
---

Mayhem
berserker has the option to go for a damage reduction card set as we are always under 50% health which can help you significantly in learning new content or if you're struggling on a specific boss/activity to stay alive.
We'll Meet Again
combined with
Forest of Giants
provides an insane amount of damage reduction and will help immensely in beefing up your berserker.
If you don't need the defense, the go to is always
Light of Salvation
at 18 awakening or more as it provides the most damage increase.
Discussion
Quick Comment
You need to log in before commenting.
[-] Collapse All Comments
Sort Comments By